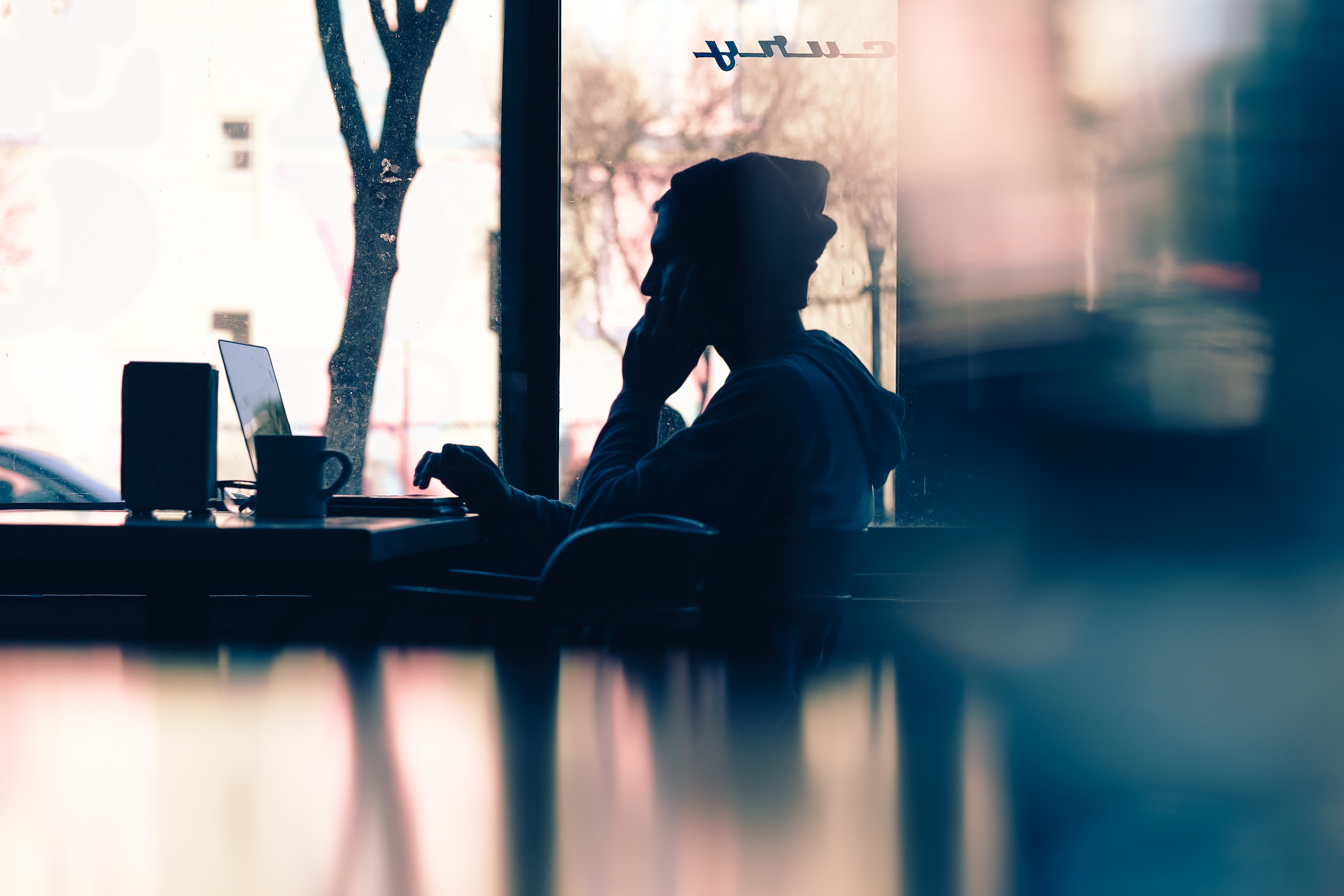 As a non-profit, Those Catholic Men continues to publish inspiring, principled and ad-free content and programming for Catholic men. We are proud that more than half of our following are Catholic millennial men between the ages of 18-34, a demographic often unengaged in the life of the contemporary Church. But, most millennials don't have spare change to give to our cause! And many other men are already maxed out in their charitable giving.
We are excited to introduce our new browser extension that allows you to support the Movement while you shop online. It's easy: all you do is download the extension and click it as you're checking out. The extension calculates the total of your order, and says what the company/brand/site will contribute to Those Catholic Men as part of your order. You can now donate to Those Catholic Men, without paying anything or without going above and beyond purchases you would make already. There are hundreds of online stores to choose from including Walmart, Target, Cabelas and Carhartt.
How To Set It Up
It's super easy. Just install the browser extension
HERE
 and you're all set! The extension will let you know who's a supporting retailer that'll donate to Those Catholic Men, so you can know when and where you can use it.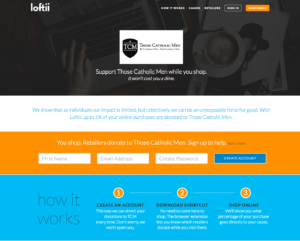 Once you have downloaded the browser app, this screen will appear.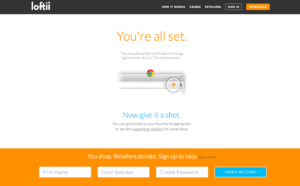 When you're about to make a purchase, just click the extension button, and a box will appear during checkout that will tell you how much your purchase can donate to Those Catholic Men.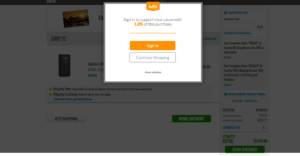 Every cent donated supports our work of inspiring Catholic men to win the world for Christ the King. Impact Catholic men with purchases you'd be making anyway! Begin by simply downloading the browser extension HERE.
---
Use Amazon Smile for your Amazon purchases and .5% of your purchase will go to Those Catholic Men.
To set up a recurring gift to Those Catholic Men, click HERE.