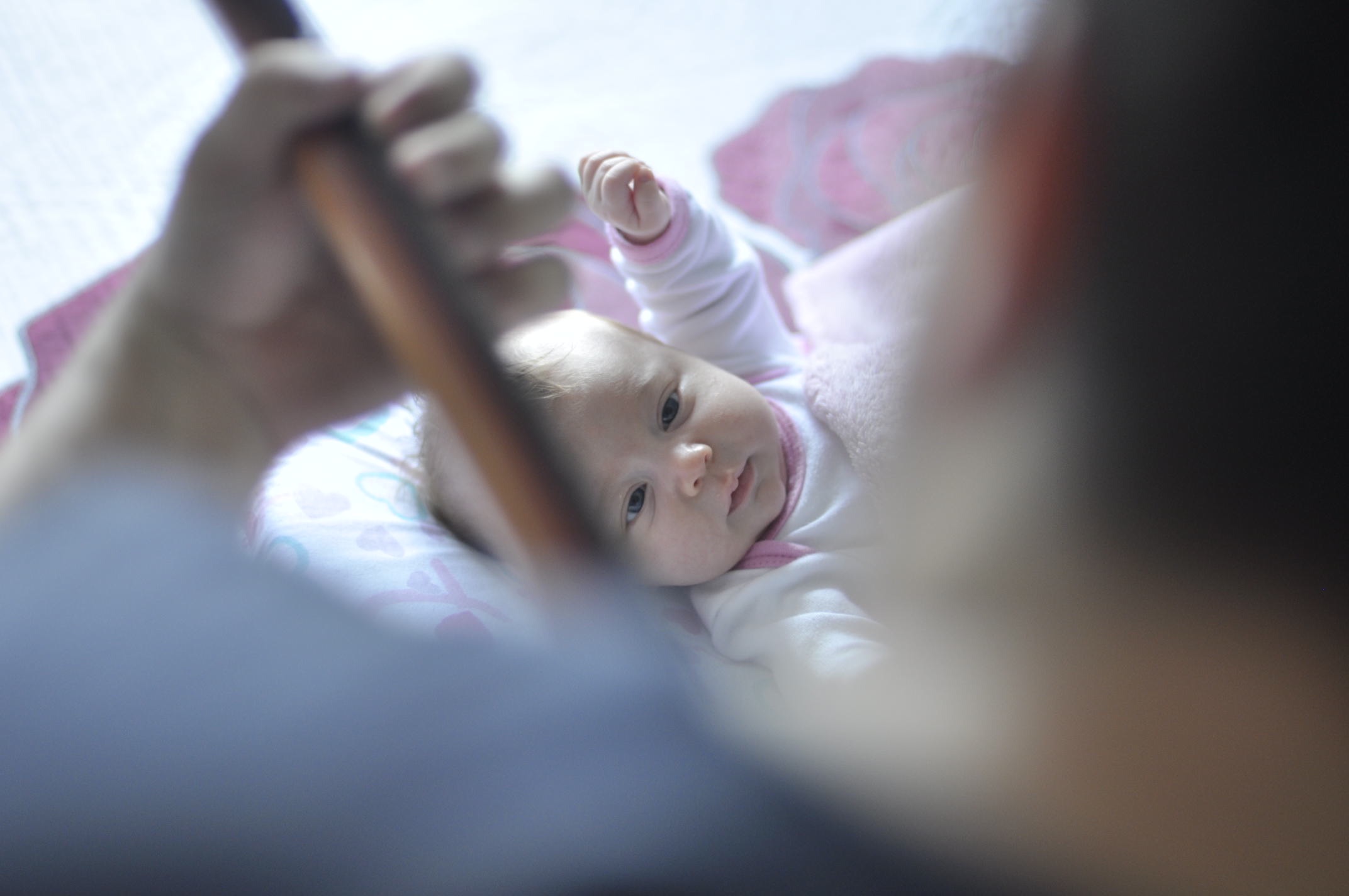 My wife just made some delicious strawberry scones that both my kids devoured. I, at the same time, was making myself a breakfast burrito with leftover chicken fajita stuff…a delicious man's breakfast. As I sat down and took my first bite, my 1-year old son came barging over and demanded to sit in my lap. He immediately began helping himself to my amazing breakfast. I guess the scones weren't enough for him.
As a father of a young son, I realize how much he wants to be involved in the things I do. He likes eating "my" food, helping me do "my" work, or hanging out in the bathroom during "my" time. I also realize how important it is for me to allow him, in fact encourage him, to do those activities with me. I think this is part of God's plan.
Throughout most of civilization, a son always took on the responsibility, or duty, of his father. Family business wasn't just a nice marketing line; it was how it was. This partly was due to the biblical understanding of the role a father has in being the head of the family. His son, as soon as possible, was to partake in that same function, even to stand in his father's stead when necessary; to embrace the care of the family. His dad's work was his work. His dad's concerns were his concerns.
Sadly, these days we don't have that same notion in our culture. Most men work away from home, and the work by nature doesn't make it easy to bring our son into it. Additionally, with the industrial revolution and now the online and technology advancements, it isn't really imperative for the son do the same work as his father – from a purely logistical standpoint. Because of this, there is a separation that often exists between a father and his son(s) in this regard. Young men do their thing, often times not thinking about a responsibility to their family or their father. In fact, now-a-days, sons are becoming quite the opposite – staying at home for longer periods of time uncertain of what they want to do with their life.
When it comes to our relationship with God our Father, He expects a similar ideal that we see from history. We, when we are baptized, become His adopted sons. We now are co-workers in His work (CCC 905 and 1270) – the care and salvation of souls that His Son, our Savior, brought about when He died on the cross. He doesn't really want freeloaders. He wants His concerns to be our concerns; His work to be our work.
What a privilege. What a responsibility. We are asked by God to participate in the work of salvation – announcing Christ by word and example. In our sonship, a profound venture has been created – to bear responsibility given to us by our Father and to stand in His stead.
Jesus says it beautifully in John's Gospel:
Jesus said to them, "Truly, truly, I say to you, the Son can do nothing of his own accord, but only what he sees the Father doing; for whatever he does, that the Son does likewise. For the Father loves the Son, and shows him all that he himself is doing; and greater works than these will he show him, that you may marvel. For as the Father raises the dead and gives them life, so also the Son gives life to whom he will. The Father judges no one, but has given all judgment to the Son, that all may honor the Son, even as they honor the Father. He who does not honor the Son does not honor the Father who sent him" (John 5:19-23).
We have become brothers to Christ Jesus, called to embrace this very same mission. In fact, to use the words of St. Paul, "woe to me if I do not preach the gospel" (1 Corinthians 9:16).
Having spent the last 15 years in the work of evangelization, I know for many Catholic men the idea can seem intimidating. I get it. I agree, at first. But, like most things, once we start doing it, the fear lessens. Yet fear isn't a bad thing. It can help us be prudent and tactful. It can remind us that this is the work of God, and we are invited to participate in it. But fear should never paralyze us. All we need to do is talk about our Father and the tremendous heroism of Christ our brother. To evangelize is to brag about the coolest man to walk the face of the earth. It is to tell the greatest story ever told.
Let's be men with chests, full of pride, eager to relate to the world the amazing things our Dad has done, willing to stand in His stead, caring for our universal family.
We are sons invited to participate in our Father's work that changes lives forever. Why would we walk away from that responsibility?