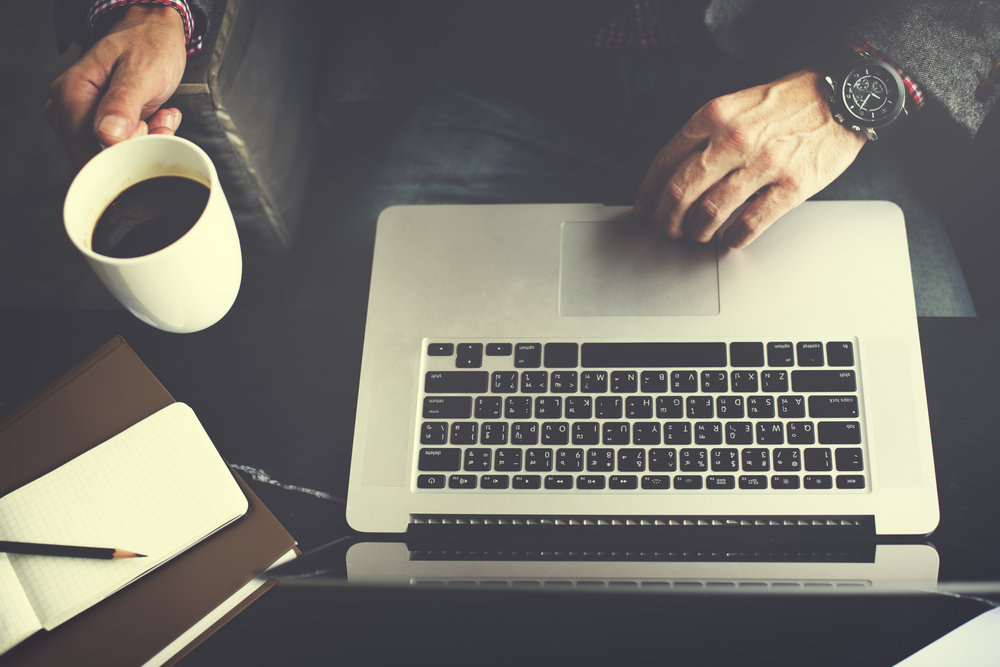 Recently I took to one of my favorite pastimes, sitting on my porch with a cigar, a hot cup of coffee and listening to a good podcast. As far as good podcasts go, you can't do much better than Catholic Stuff You Should Know.  On top of that, the guest for the day was the accomplished apologist Matt Fradd. Matt came on the show to discuss our culture's pornography problem and aimed to provide some insight on how to overcome this destructive habit for those so ensnared. The discussion is excellent, and Mr. Fradd wields a formidable grasp of the subject. A subject he does not seem to grasp is that of the basis, nature, method and merits of Exodus 90.
Before  I proceed I must say, if you have not listened to the program or do not listen to Catholic Stuff, you should. The show is excellent and this particular interview, overall, is no exception. Much of the information provided is thoughtful and well researched.
But let's get onto it…
About 30 minutes into the interview, Mr. Fradd expresses skepticism if not outright dismissal of the Exodus 90 program. He does so on the grounds that the Exodus regimen does not have the right stuff to break addiction or compulsive behavior due to its perceived rejection of legitimate pleasure. This is not the case according to the research which supports the philosophy, the men who have undertaken the challenge, and as became clear during the course of the interview, Matt Fradd. He makes a series of points which, far from correcting the Exodus project, highlights its framework and reinforces its value by arguing that:
Grace builds on nature. At the beginning of Fradd's interview, he explains a fascinating feature of the human brain: neuroplasticity. This describes our brain's capacity to modify itself or adapt after a sustained period of behavior. This can spell disaster if we habitually turn to such things as pornography; our brain is quick to remind us to turn to our vice of choice in times of strife by way of suggestion and powerful impulse. Simply put, our brain is among our most honest accountability partners that, impervious to what we profess with our mouths and in public, knows what we have trained ourselves to treat as a need.
Fradd aptly points out the danger of simply prescribing pious platitudes in the face of such compulsion. Telling a poor soul that the only reason he suffers from addiction is because his Divine Mercy Chaplets have been a bit dodgy lately borders on the abusive.
The reason Exodus involves 90 days is directly related to the neuroplasticity of the brain; it takes no less than 90 days to "rewire it". Further still, Exodus involves much more than simple abstention. It involves the regular engagement of fraternity and the implementation of healthy habits. Which leads to his next point…
We need freedom not coping mechanisms. Again, Mr. Fradd aptly points out that ultimately, all efforts toward breaking bad habits should be to achieve freedom not simply create coping mechanisms designed to distract us, ultimately providing a wearisome set of rituals – curing symptoms rather than the disease as it were. Mr. Fradd goes on to explain that breaking from addiction comprises nothing less than good human formation. He uses the example of 12 step programs and the indispensable feature of the "support group". He describes support groups as a set of people "who I can be real with" and who "care about my life". Once more, he is absolutely correct in saying that this sort of setup should not be reduced to a simple tool for renouncing addiction. Rather, such relationships are part and parcel to healthy living. Support groups are excellent for correcting behavior, but for freedom and healthy living you need a fraternity.
The Exodus regimen not only requires fraternity, it can only exist as a fraternity. Doing Exodus alone is not doing Exodus at all. True to Fradd's point, men who undertake Exodus fail do so almost without exception because the fraternity failed. Relationships are essential for accountability, support and to secure a life of freedom rather than a coping mechanism.
People need to replace"vegetative" behavior with "authentic leisure". Fradd's central point in expressing what "makes [him] nervous" about Exodus 90 is the potential danger that may accompany such extreme asceticism that would require the total abandonment of pleasure, even legitimate ones. He uses the example of using tobacco or enjoying coffee as excellent sources of soothing especially when confronting the tall task of breaking a particular addiction. As an aside –  I am currently doing Exodus, wrote some of the daily meditations for the program, and am a member of the Those Catholic Men staff; I am unclear as to the origin of these examples as they are not prescribed by Exodus discipline (see opening line of this article). Fradd is quick to qualify however, that there are creature comforts which should be abandoned due to the mindless pleasure receiving/passive posture they require. He cites online streamed entertainment and social media as worthy activities from which to abstain. Returning to my side note, Exodus does prescribe abstaining from online streaming  and social media.
Exodus prescribes more than abstention from creature comforts, it calls for authentic leisure. In fact, it calls for rigorous exercise and regular prayer. Additionally, Exodus urges its participants to take meals with the fraternity weekly (at least), to take part in leisurely activities as a group such as hiking or making a trip to the art museum. Becoming a man of leisure is to be a man who lives in freedom.
In summary, as far as his assessment of Exodus goes, Matt Fradd is wrong. But as far as Mr. Fradd understands well the problems of addiction in our time, he articulate the need for Exodus brilliantly. After my 90 day purification is done, I'll happily join Matt for a pint with Aquinas.