A longtime friend and reader of TCM, Damien Murtagh, sent in a "gift guide" for TCM.  I was reluctant to publish one of these, because its just one of those things that gets overdone, but Damien nailed a new idea: gifts for your godsons and grandsons.  So, in that spirit, here are Damien's ideas:
1.
T shirt from Sanctus Fidelis –
 I like this company's artwork. I have a couple of their t-shirts myself. They're well made and unashamedly Catholic in an authentic, non-cheesy Christian apparel way: 
Sanctus Kids Collection
2.
A first pocket knife –
I gave this Opinel first knife to my 8 year old son recently and he loves it. They have it styled like a butter knife to decrease chances of stabbing yourself and it can teach lots more skills. 
Opinel site.
3.
St. Dominic's Dagger
from The Brotherhood of Catholic Men – This is my local men's group. They have been making this rosary by hand during monthly meetings and donate proceeds to whatever local missions are in need in the parish. My 17 year old Godson carries it with him pretty often and it's fairly sturdy.
St Dominic's Dagger™ Store. Description and order form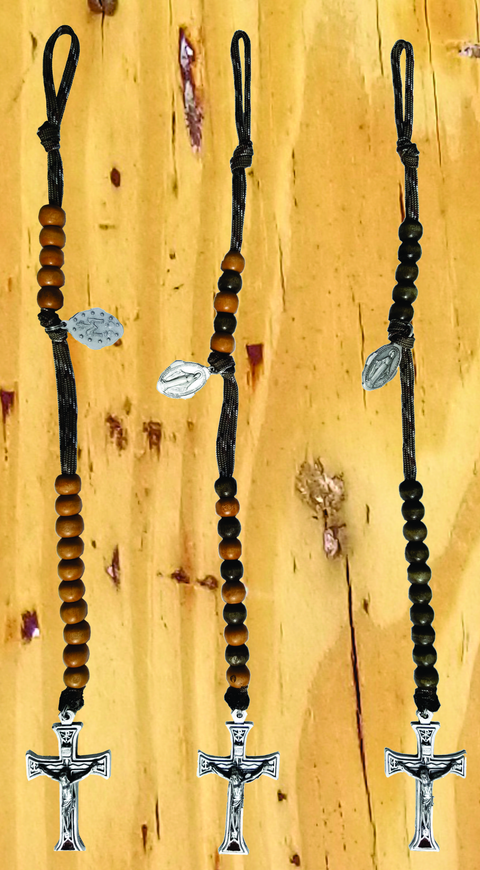 4. Gonn and Hal Inggulden's The Dangerous Book for Boys – An older gentlemen from the parish gave this book to me to use with my sons. He sadly failed to get his own son to use it with his grandsons but we have loved it.  Its one of those random treasure troves of ideas books from how to build a treehouse, to instructions for knots, general knowledge about countries, and other dangerous things.  Like boys, it is somewhat sporadic but consistently awesome.  Its a great way to spend time together either reading or finding something to do.
5. Lincoln logs or Keva Planks – Sometimes its just fun to build stuff. Whether its the "old fashioned" Lincoln log set up or the minimalist European planks, this things can capture the mind and imagination and build stuff together. There's a million sets out there, so links wouldn't be hard to find. Christmas to me should feature family time and it should be a multiple day celebration. It's a season after all. Long after the wrapping paper is in the garbage and the cheap plastic stuff has broken or the luster has worn off the video game, you can take these out and just make something together.
6. Catholic Woodworker home altar: this is a traditional gift that I present to each child when they receive the Eucharist for the first time. It's become a tradition. My younger kids are longing for the day they get their own home altar. It's handcrafted, It's beautiful. It's ornate. 
Handmade Wooden Home Altar – St. Francis Design
8. Chess set – there's something special about the game of chess. It's intellectual. It's strategic. It takes skill and study. It's something you can learn together to take the time to teach to your son. There could be a link or not because they can be found everywhere.
9. Real hand-tool set: not toys. Not junk plastic fake ones that don't actually do anything. Not power tools. Get your son a set of hand-tools, teach him to use them and care for them. Everybody needs a screwdriver (even to replace the batteries in the remote control or in other toys) or a hammer to hang a picture. Each of my sons have a little cheap set of real tools and a belt. When I'm doing anything involving manual labor that I am using tools for. It doesn't take long for them to show up at my side with their tool belt on to imitate dad. Half the time I ask them to hand me one of theirs instead of mine just to keep them involved in the task. It builds confidence, it teaches skills even if you know nothing in depth about working with tools.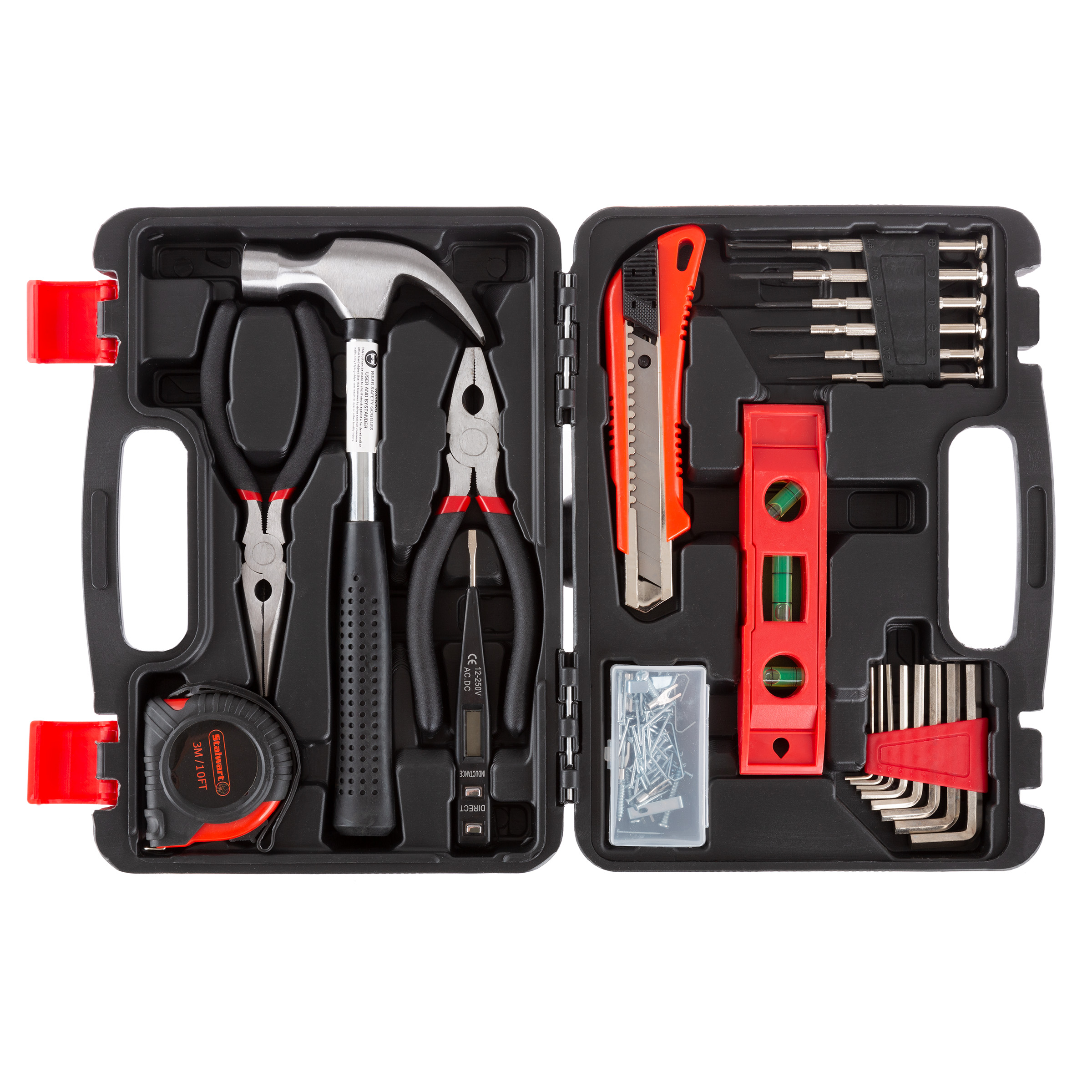 10. The Way by Jose Maria Escriva – I'm trying to cover a wide range of ages with this one. I use this book as a devotional. Sometimes I only have 5 minutes and I pull it out and sometimes I turn to a random page, sometimes I use the table of contents. The physical shape of the pocket version competes with reaching for my phone.
11. Their own copy of the Bible and the Catechism of the Catholic Church. I never grew up with my own copy. As Catholics, we sometimes subscribe to the Jim Gaffigan joke "I don't read the Bible because as a Catholic, I don't have to".  I would suggest something stately and manly – old leather look, etc.  Ignatius Press, Baronius Press, St. Benedict Press, and Word on Fire all have decent bibles.
Any other ideas?  Leave them in the comments.