The Mission: to free Catholic men.
Those Catholic Men isn't your typical men's formation blog. It's where young men who are facing real problems in today's fast-paced, digital world come to seek direction, share wisdom, and receive guidance. It's where husbands, fathers, brothers, and friends come to free themselves from the slavery of Netflix, alcohol, porn, social media and video games. And it's where tens of thousands of men from across the globe have found brotherhood and the Christ-centered lives they've been longing for.
Our Story
One priest. Five seminarians. A worldwide mission to free Catholic men.
In 2013, Fr. Brian Doerr, a Vice-Rector of Human Formation, began meeting with a group of seminarians as part of their faith formation at Mount St. Mary's Theological Seminary in Emmitsburg, MD. As the men talked, they realized that as holy as their desires were, they were still men—human and unfree from the base inclinations of the modern world. They realized:
If men who are studying for the priesthood are struggling with temptation, addiction, and passivity, then surely other men in the Church—husbands, fathers, and single men—are too?
With a passion for men's formation, the group decided to take pen names and share their discussions in the form of digital articles in order to share wisdom and the formation mindset of seminary with other men. The content was well received, and as readership grew, more men became willing to write and share their own wisdom.
At the same time, Fr. Doerr began his own collection of writings in response to the need for deeper, more modern formation for young priests, creating what is now known as Exodus 90. He began an experiment, gathering five seminarians he knew were struggling. Over the next 90 days, they followed Fr. Doerr's writings alongside the book of Exodus and Moses' journey with the Israelites out of Egypt, while practicing penance and accountability through fraternity. In just 90 days (a length of time proven to not only break bad habits, but rewire neurological pathways toward healthier lifestyles), the men achieved freedom by reappropriating their former dependencies toward Christ. The program was then piloted 10 more times over the next three years and finally launched to bishops, priests, and laymen across America—and eventually the rest of the world.
Citing the success of the blog and Exodus 90 program as proof of the need for more relevant men's formation, Those Catholic Men was formed as a non-profit organization in Fort Wayne, IN with the blessing and support of Bishop Kevin Rhoades. The mission of Those Catholic Men is to free Catholic men, which is accomplished through daily distribution of online content and the expansion of the Exodus 90 program. The organization is led by three full-time staff members including James Baxter, Executive Director, who was one of the founders. The Board of Directors is composed of seven faithful, committed lay men from diverse professional backgrounds. Those Catholic Men hosts more than 20 authors who write about broad topics related to Catholicism and masculinity. In addition, more than 7,000 men have registered in Exodus 90 fraternities and are now experiencing their freedom as sons of God.
Staff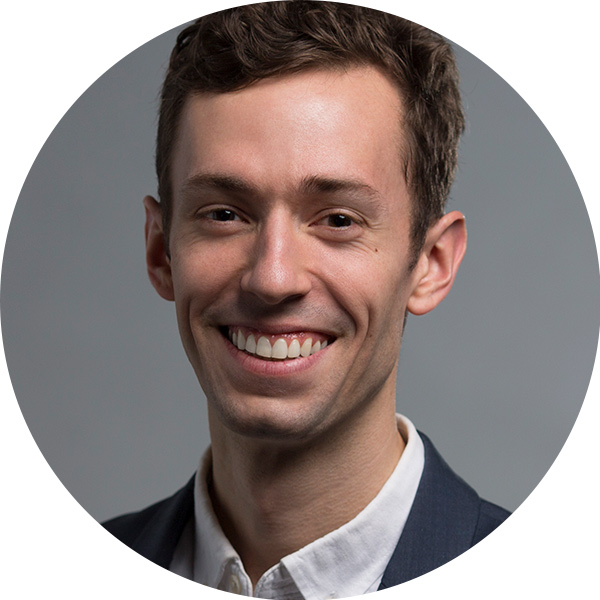 James Baxter
Executive Director
James Baxter has served three years as Executive Director of Those Catholic Men. He attended six years of seminary at St. John Vianney seminary in Saint Paul, Minnesota and St. Meinrad Seminary and School of Theology in St. Meinrad, Indiana. James is a founding member of ThoseCatholicMen.com, having served as editor and contributor. And in 2015, supported by his Board and a team of contractors, James assumed responsibility for scaling Exodus 90 from passion project to national program as Those Catholic Men's founding Executive Director.
James is a longtime friend and mentee to Father Brian Doerr who served as his Confirmation sponsor and vocation's director. James lives in Fort Wayne, Indiana with his wife Colleen, and they attend St. John the Baptist Parish.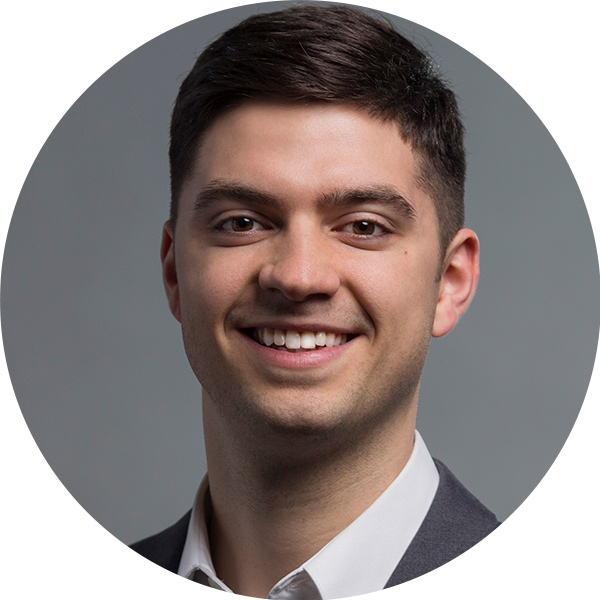 Mark Pica
Director of Mission Advancement
Mark Pica has served one year as Director of Mission Advancement of Those Catholic Men. He started his career serving three years as a missionary with FOCUS, the Fellowship of Catholic University Students. After his time with FOCUS, Mark spent one year working in sales at a home security company in Memphis, Tennessee. God's providence brought Mark back to ministry work at Those Catholic Men, where he has built upon his fundraising experiences with FOCUS to grow the donor base at Those Catholic Men.
Mark lives in Fort Wayne, Indiana with his wife Amy and their two little girls Thérèse and Monica. They attend St. Vincent de Paul Parish.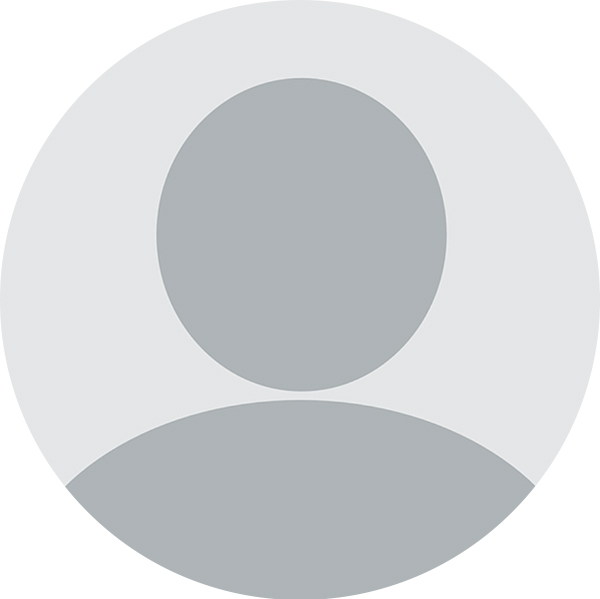 Nathaniel Binversie
Director Growth & Development
Nathaniel Binversie serves as the Director of Growth & Development at Those Catholic Men. Nathaniel graduated from the University of St. Thomas in Saint Paul, Minnesota where he spent two years in formation at St. John Vianney Seminary. Nathaniel began his career serving one year as Campus Minister at the University of Utah. Leading up to his time with Those Catholic Men, he has spent the past three years serving as a missionary with FOCUS, the Fellowship of Catholic University Students. Nathaniel joins Those Catholic Men with a master's degree in Theology from the Augustine Institute.
Nathaniel lives in Fort Wayne, Indiana with his wife Sherry and their daughter Lucia. They attend St. John the Baptist Parish.
Board of Directors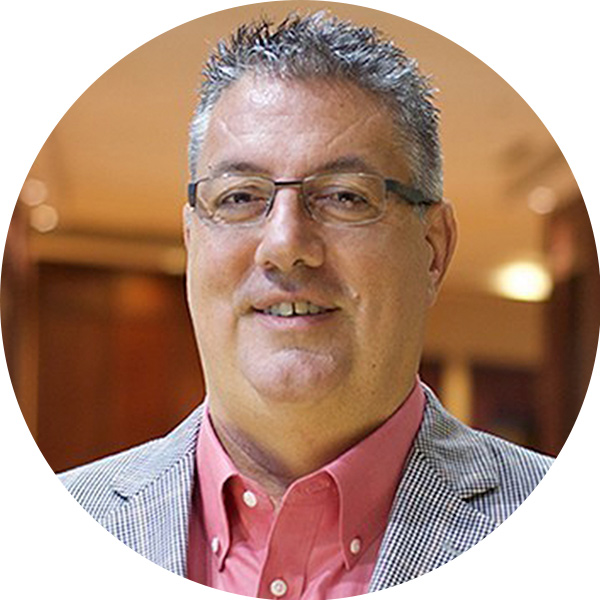 Fred McClaine
Partner at Shepherd Insurance
Fred McClaine is a Partner of Shepherd Insurance based in Carmel, Indiana. He has assisted business owners as their strategic insurance consultant for over 30 years. He began his career with AAA, started his own private insurance brokerage that merged into Agency Associates, Inc. where they experienced 800% of dynamic organic growth during his 12-year tenure as president. After merging with Brown & Brown Insurance, Fred spent six years leading Indiana operations leaving them as the largest insurance agency in the state when he joined Shepherd Insurance in 2014.
Fred served on the Marian University Committee for Scholarship & Educational Advancement as well as the Sands Resort Strata Board in Turks & Caicos. Fred and his family are members at Our Lady of Mt. Carmel parish in Carmel, Indiana. He enjoys vacationing in warmer climates and spending time with his family.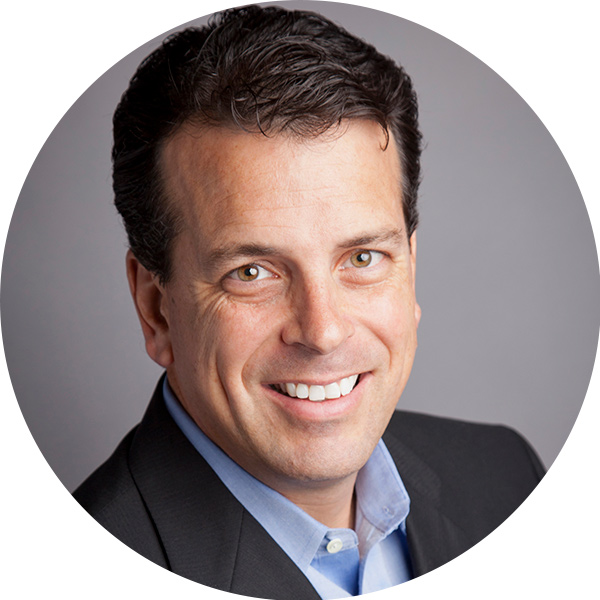 Tom Bratton
CEO and Managing Partner of Medallion Partners Inc.
Tom Bratton is the CEO and Managing Partner of Medallion Partners. Medallion's mission is to serve people in business and career with Organizational Strategy and Design, Executive Search, and Career Development.  Tom began his career in Marketing, Sales, and Operations for global organizations such as Gillette, Clorox, Technicolor, and Jordan Industries before founding Medallion in 2006.   Tom and the Medallion team work with Fortune 500 corporations to emerging businesses to facilitate transformational change through people.
Tom and Angela are high school sweethearts who have been married for 25 years and have three very fun children, Lauren, Jacob, and Kendall.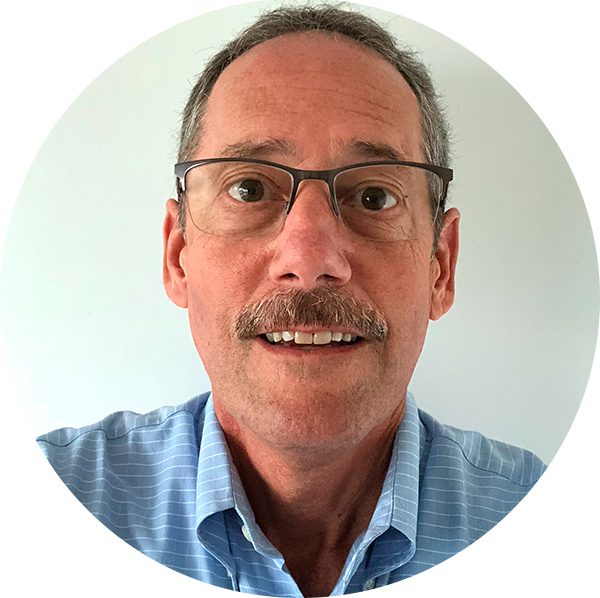 Jim Baxter
Corteva Agriscience
Jim Baxter is a regulatory leader for Corteva Agriscience, Agriculture Division of DowDuPont in Indianapolis, Indiana. Graduating with a chemical engineering degree from Purdue University, Jim has held numerous roles in a 38-year career focused on research, development, and registration of crop protection products enhancing agricultural output and productivity.
Jim and his wife Dotti reside in Zionsville, Indiana and worship at St. Alphonsus Liguori Parish. Their passion for the Catholic Faith blossomed in simple family and parish life strongly motivated by the great commandment to teach your children. They are the proud parents of two sons learning to fully express their gifts and now embarking on their calls to family life.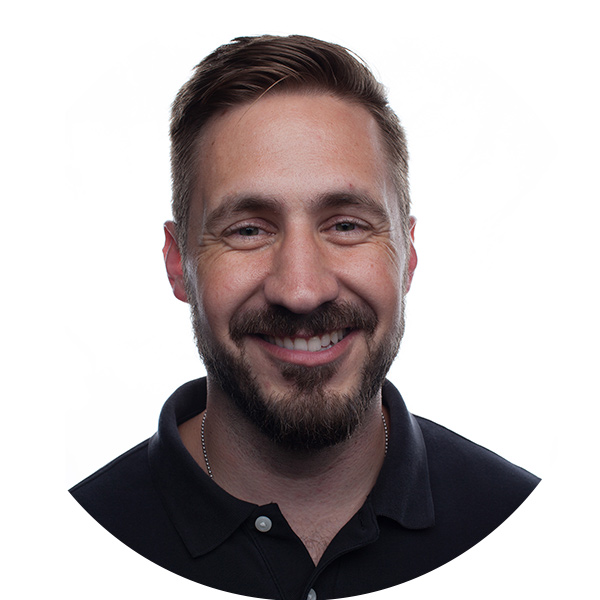 Dr. Jonathan Titus
Dentist, Titus Dentistry
Dr. Jonathan Titus is a happily married father of five boys as well as the owner of Titus Dentistry, a private general dentistry practice in Middletown, IN. Early in fatherhood, his passion for reading and podcasts mixed with borderline workaholism started him on the never-ending quest to discover what it means to be a good man, husband, and father.
When Jonathan providentially stumbled across Those Catholic Men, he found in the Exodus 90 experience a powerful, real-world, tangible implementation of the philosophical and theological truths of God and His Church. The fraternity that was forged in the ninety days also provided the support and accountability that is so necessary but often lacking in modern man's spiritual journey. Exodus 90 has been such a blessing to Jonathan and his family that he can't help but work to give the same gift to others!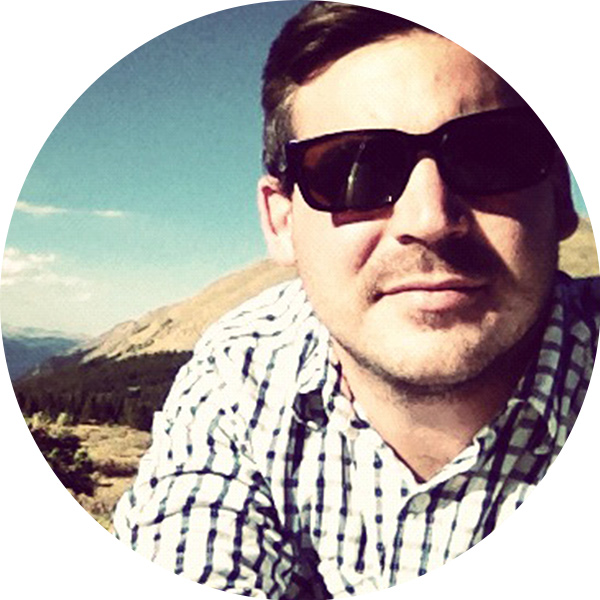 Jacob Laskowski
CEO and Creative Director of 86 Creative
Jacob Laskowski is the CEO and Creative Director of 86 Creative, a millennial marketing agency. His career began with serving as a missionary with FOCUS, the Fellowship of Catholic University Students. Following his role as director of marketing for a multi-billion-dollar petroleum company, Jacob launched 86, where he's had the opportunity to work with universities, tech start-ups, corporations, dioceses and non-profits throughout the United States.
He has served as adjunct professor of visual communications at Ivy Tech College and is a founding board member of A Mother's Hope. Jacob currently serves as a co-director of the Fort Wayne Frassati Society and is a member of Our Lady of Good Hope Catholic Church. He is the proud father of one daughter, Gianna.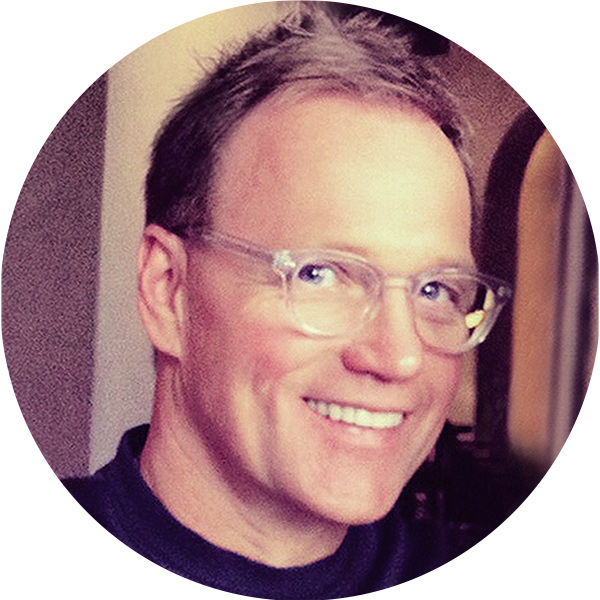 Scott Willy
Co-Founder and Executive Creative Officer at Three Sixty Group
Scott is Co-founder and Executive Creative Officer at Three Sixty Group, a branding, advertising, public relations and media placement agency located in Indianapolis, Indiana. Throughout his professional career, Scott has served on a number of boards and donated a significant amount of his time and talent to a number of civic and non-for-profit organizations. Schooled and trained as a graphic designer, Scott has won nearly every major award in the advertising industry. Scott holds several patents for his unique furniture creations, some of which have been sold at Target stores.
Scott resides in Indianapolis with his wife April, who is a nationally recognized fine artist. They are active members of St. Elizabeth Seton Catholic Church and have two adult children, Adrienne and Nicholas, who both pursue creative endeavors with a spiritual emphasis like those of their parents.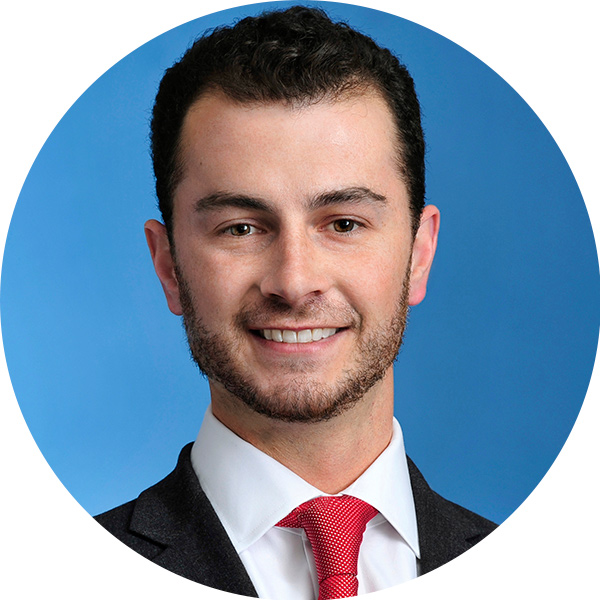 Kevin Murphy
Attorney, Jenner & Block LLP
Kevin Murphy is an attorney in Chicago, Illinois with the law firm Jenner & Block LLP, where he practices complex commercial litigation and serves as the Second Vice President of the Catholic Lawyers Guild of Chicago. Kevin received his bachelor's degree in accounting and finance from Indiana University in 2011 and his J.D. from the Notre Dame Law School in 2014.
Kevin maintains an active pro bono practice representing criminal defendants and serves on the Board of Directors of the non-profit Gift of Water, which provides families in Haiti with a clean and reliable source of water. Kevin has served on the Board of Directors for Those Catholic Men since 2016.